You can download the slides from Articulating Design Decisions here:
Get more free resources!
Reference card and cheatsheet with tips and strategies
Printable design project checklist from the book
Downloadable video of the talk to share with colleagues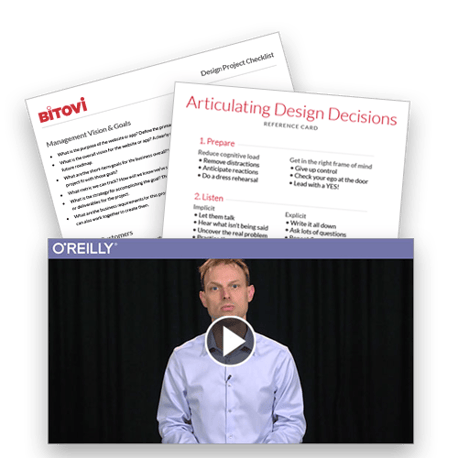 Fill out this form to get some more materials to help you implement the tips and techniques that I recommend in my book, Articulating Design Decisions.
I need your email address to send you the materials and I may also follow up to see if there's anything else I can help with. We won't add you to a mailing list, spam you, or anything annoying like that.